Linking up with Neely at A Complete Waste of Makeup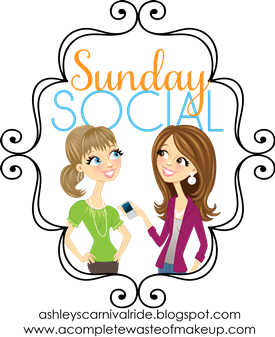 What is your favorite ice cream flavor?
Hands down mint chocolate chip! But it has to be good chocolate - otherwise it's all weird and gets stuck in your teeth. Maybe it's the good quality ice cream that makes a difference? Hmmmm.
What is your favorite smell?
The way DH smells when he hugs me. Fresh cut grass. Vine ripened tomatoes.
What is your favorite TV commercial? (Past or Present)
There was a Krave commerical that made me laugh to the point of not breathing but I can't find a link for but the empty Krave cereal pieces jumped out with little headdresses and spears and chased down the chocolate. It reminded me of the pygmy mummies in The Mummy Returns.
What is your favorite day of the week?
Saturday would win out. By Friday night I'm worn out so we usually do dates on Saturday. Sundays are church and running and grocery shopping. Definitely Saturday.
What is your favorite way to waste time?
Reading and Reddit
What is your favorite article of clothing? (Feel free to show a picture)
My flat brown boots.